Recipes from
The Crème Fraîche Cookbook
The Crème Fraîche Cookbook was originally published in 1989. Some of its recipes appear, in modified form, elsewhere on this website. Those that follow are the remaining recipes from the book in their original form.
Click on each category listed as a link below, to print out the recipes as a single *PDF file.
AUXILIARY RECIPES
Chantilly Cream
Buttermilk Salad Dressing
Crème Fraîche Hollandaise (I)
Crème Fraîche Hollandaise (II)
Crème Fraîche Mascarpone
Crème Fraîche Pesto
BREAKFAST with a delicious variety of scone recipes
SOUP
PASTA
ON CRÈME FRAÎCHE SAUCES
FISH and SHELLFISH
CHICKEN and RABBIT
VEAL, BEEF, LAMB and PORK
VEGETABLES
SALADS
On Crème Fraîche Salad Dressing
DESSERTS I
Cheesecakes
Crème Fraîche and Fruit
DESSERTS II
Spirited Creams
Flavored Creams
Black-Top Creams
Fools
Special Creams
FROZEN DESSERTS
On Crème Fraîche Ice Cream
Churned Ice Cream
"Of Concupiscent Curds"
To Freeze Ice Cream in a Salt and Ice Churn
Still-Frozen Ice Cream
Fozen Souffles
CANDY
COOKBOOK CONTENTS LIST
"Crème Fraîche is one of the most extraordinary substances in the world of gastronomy...it adds velvety body to sauces, sublimely coats a pasta, or tops fruit and pastries. " -Steven Jenkins, Fairway Markets, Manhattan
*Adobe Acrobat Reader is required to view the recipes link as a PDF file. Please click here to download the free program.
All Natural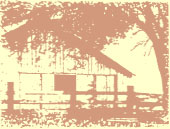 *Click here for our easy "CD" guide with recipes and how to: Boil it! Emulsify it! and Whip it!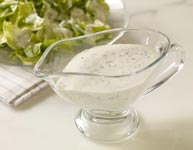 Buttermilk dressing is versatile made with crème fraîche.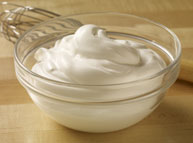 Salad dressing tastes best when made with fresh ingredients starting with Kendall Farms crème fraîche.